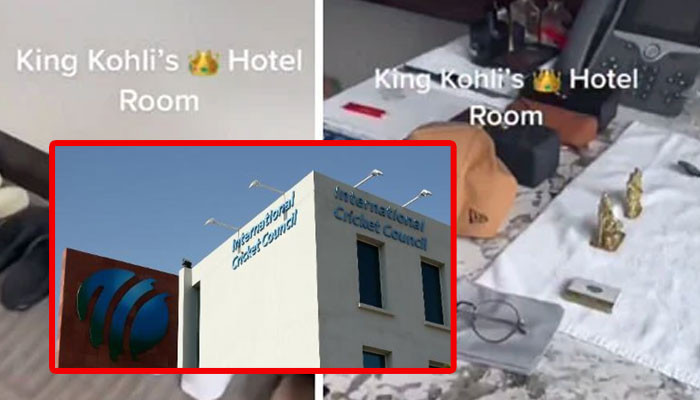 Sports
ICC's statement also came out on the video leak of Virat Kohli's room the game
After the video of Indian cricketer Virat Kohli's hotel room in Australia for T20 World Cup was leaked, ICC's statement has also come out.
Virat Kohli posted a video on social media last day and said that this is a video of his room in Hotel Crown Perth which he did not make but he found this video on social media and it was made when he was in the room. were not
According to the French news agency (AFP), after the video of Kohli's room was leaked, a statement from the ICC said that the violation of the Indian cricketer's privacy is disappointing.
"We are working with all T20 World Cup hotels and security providers to ensure that the privacy of all players involved in the event is fully respected," the statement said.
On the other hand, on the identification of Kohli, the security of the hotel management was being questioned, however, they issued their stand.
A statement released by the hotel said that the people who made the video inside Virat Kohli's room and posted it on social media have been fired.
The management apologized for the issue of Virat Kohli entering his room without permission and promised to ensure that such an incident does not happen again.
The management says that the original video of the room was also immediately deleted from the social media platforms, while we are also in touch with the Indian cricket team and the International Cricket Council in this regard to apologize to them and investigate them. Can also be informed.
It should be noted that the Indian cricket team has now reached Adelaide from Perth where they will play their next match against Bangladesh.