When Bollywood actress Alia Bhatt complained about being ignored by fellow actor Ram Charan, Ram Charan also explained the reason.
According to Indian media reports, Raja Molly's new film 'R, R, R' i.e. Triple R is going to be released on January 7, 2022, in which two big names in the southern film industry, Ram Charan and Jr. Rama Rao. Will show the essence of acting.
Bollywood actress Alia Bhatt will also be seen in the lead role in the same film. In this regard, Alia Bhatt, along with Ram Charan and Rama Rao, are busy promoting the film.
During the promotion, Alia Bhatt complained about being ignored by Ram Charan and Rama Rao during the shooting, to which Ram Charan said, "Actually, I was ashamed of you on the set of the film because you are so beautiful."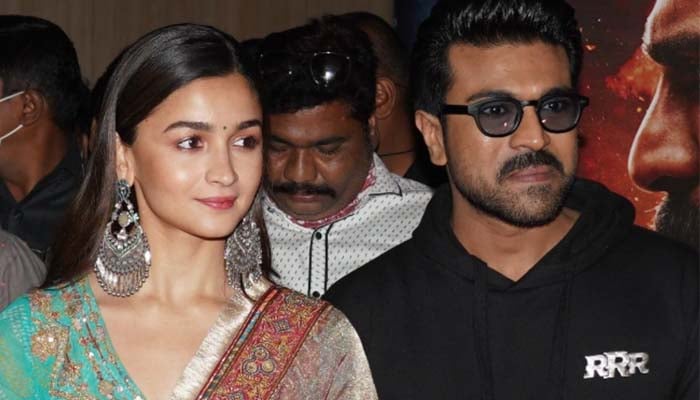 Alia Bhatt said during the conversation that Rama Rao had told me the reason was that he had been working with a heroin addict for a long time.
The actress also said that Ram Charan was mostly silent during the shooting of the film and did not talk much but he had a lot of gossip with Rama Rao.