While on social media these days there are rumors of beautiful dressing at the wedding of Junaid Safdar, son of PML-N Central Vice President Maryam Nawaz, now there is talk of dresses worn at the wedding of Junaid Safdar, brother of his daughter Mehr Al-Nisa. There is a debate.
Sharing photos of Mahr-ul-Nisa's wedding on social media, they are being compared to the clothes adorned in Junaid Safdar's wedding, in which it can be seen that Mehr-ul-Nisa with beautiful clothes in special wedding ceremonies. She was also seen wearing her own wedding dress.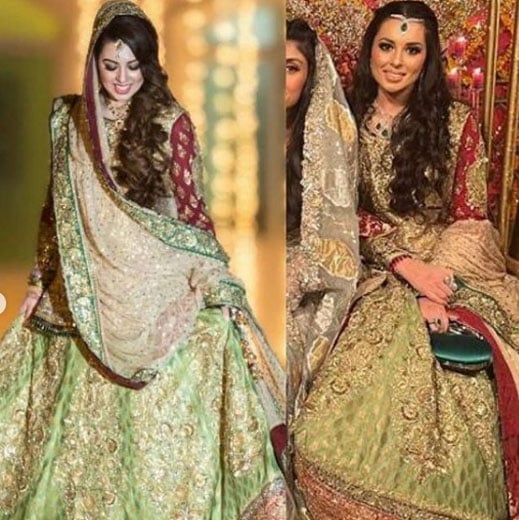 Maryam Nawaz's daughter also wore her henna seal and light green lehenga in a ceremony held for her brother's wedding but the jewelery was slightly different from her own henna jewelery.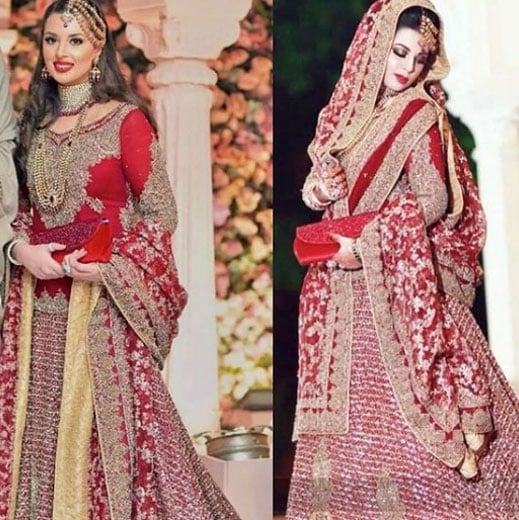 In the pictures it can be seen that in one of the wedding ceremonies of Junaid Safdar, Mehr Al-Nisa wore beautiful red and golden lehenga for her wedding.
Speaking of the dress worn by Junaid Safdar of Mehr-ul-Nisa in Barat, Mehr-ul-Nisa appeared on this day in a beautiful sky blue dress for which social media users are claiming that the suit under consideration belongs to Mehr-ul-Nisa's wedding. ۔
On that day, Mahr-ul-Nisa's jewelery, even the clutch in her hand, belonged to her own wilayah.
It may be recalled that Mehr Nisa Safdar was married in 2015 to Raheel Munir, son of a well-known businessman.