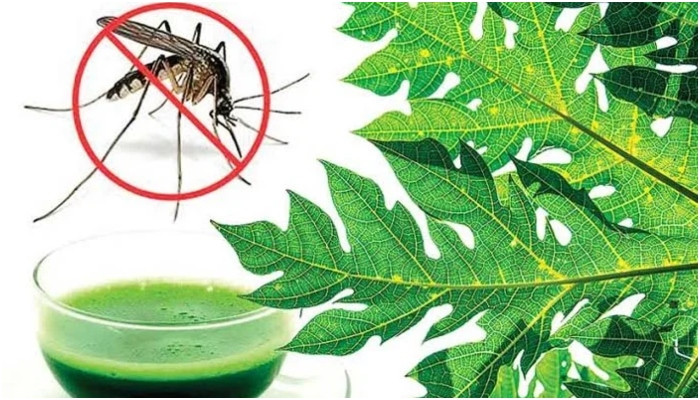 Health
How effective is papaya leaf extract in the treatment of dengue? Health experts warned
Dengue fever is becoming an epidemic in the country and regarding its treatment, health experts have warned that papaya leaf extract has no role in the treatment of dengue, the use of the tips should be avoided as it can make the patient sick. Can die too.
According to the report, experts say that there is no scientific evidence that papaya leaf extract increases the number of platelets, which can lead to severe diarrhea, which can be fatal for some patients.
According to former Special Assistant on Health Dr. Faisal Sultan, papaya leaf juice has no role in the treatment of dengue fever.
Senior Dr. Saqib Ansari says that recently, a young girl suffering from dengue was on the brink of death. Continually falling, the girl's condition deteriorated to such an extent that no medicine was proving effective.
According to infectious disease expert Dr. Naseem Salahuddin, avoid giving papaya leaf extract to dengue patients, dengue disease is now old and doctors now know better way to treat it.
Dr. Tasneem Ahsan, an expert endocrinologist, says that no scientific research has proven the increase in the number of platelets with the use of papaya leaf extract in dengue patients.
She said that she never advises her patients to use it and warns them that if they do so, they will do so at their own risk.