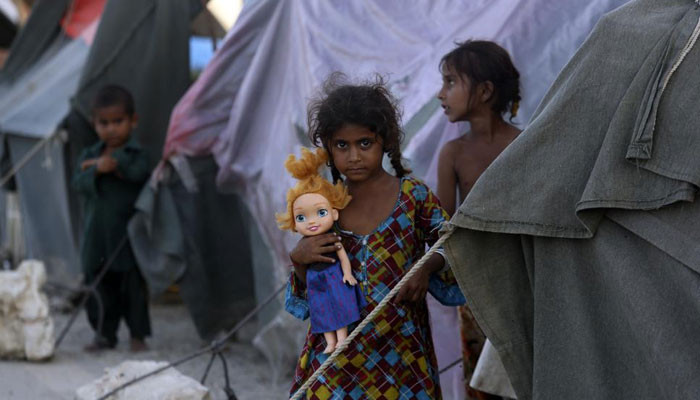 Pakistan
Flood victims in Balochistan began to suffer from epidemics
After the recent rains and floods wreaked havoc in five districts of Naseerabad division, now epidemics are taking the form of another disaster among the displaced and devastated flood victims.

Director General Provincial Disaster Management Authority Naseer Khan Nasir says that medical campuses have been established in the flood-affected areas on official and non-official levels, but the situation is alarming.
On the other hand, the flood victims who are deprived of the basic facilities of life and surrounded by epidemics are still waiting for government assistance and seem to complain about the government in their painful situation.
The flood victims of Naseerabad division are suffering from diseases like malaria, diarrhea and gastroenteritis. If effective measures are not taken at the government level, a humanitarian crisis may arise in Balochistan.