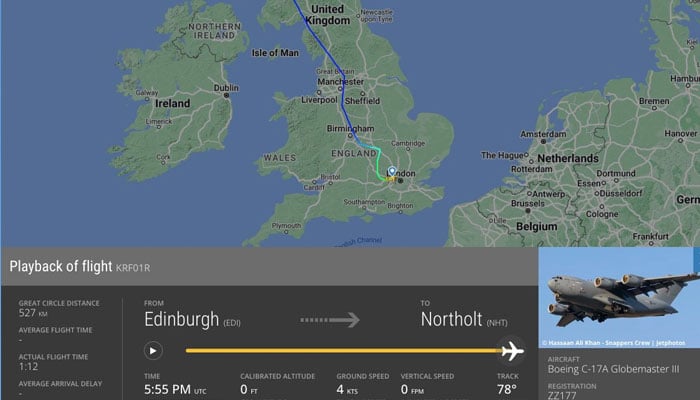 World
Flight tracking data for the flight carrying Queen Elizabeth's coffin has set a record
As the body of the late Queen Elizabeth II was flown from Edinburgh to Northolt in a special plane, more than 6 million people from around the world tracked the flight KRF01R within the first minute of the plane taking off.
A Royal Air Force Boeing C17A aircraft was used for this special flight. Flight tracking data for Queen Elizabeth II's last flight has set a record.
According to the flight radar, six million people tried to follow the flight within a minute of the Boeing C-17A's transponder being switched on. This effort unfortunately affected the stability of the flight radar platform.
70 years after her first flight as Queen, Queen Elizabeth II's final flight is the most tracked flight in radar history, according to the Radar Administration.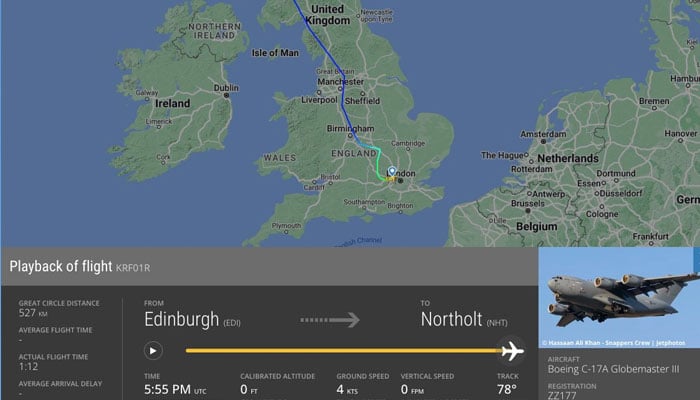 According to management, they enabled additional platform controls to limit the rate of adding new users to their site. During the flight, 4.79 million people followed a segment of the flight while flight radar operators processed 76.2 million user requests related to the flight. Due to the popularity of the flight, FlightRadar has also released a playback of the flight carrying Queen Elizabeth II's coffin from Edinburgh to Northolt on social media.
It should be noted that Queen Elizabeth II, who ruled the UK for the longest period of time, died at the age of 96.
However, now the coffin of Queen Elizabeth has been delivered to Buckingham Palace. On this occasion, the car with the coffin of the Queen passed by and the traffic stopped around it. When the coffin arrived at Buckingham Palace, citizens showered flowers and expressed their devotion to the Queen.