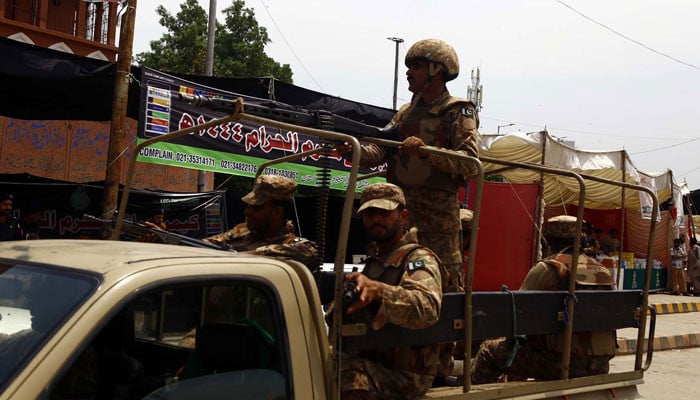 Pakistan
Chehlum Imam Hussain RA, notification of deployment of army for security throughout the country
A notification was issued for the deployment of army and civil armed forces for security on the occasion of Chehlam Hazrat Imam Hussain.
A central control room was also established in the Ministry of Interior to monitor the security situation.
Rana Sanaullah said that Chehlum will perform security duties to support the army and civil government on Imam Hussain RA, along with the army, Rangers, FC and other forces will also perform security services.
He said that the army will provide its services for flood duty as well as Chehlum security.
Rana Sanaullah said that all processions and security issues will be monitored from the central control room, special measures will be taken for the security of processions, routes and Imam Bargahs of Chehlum.