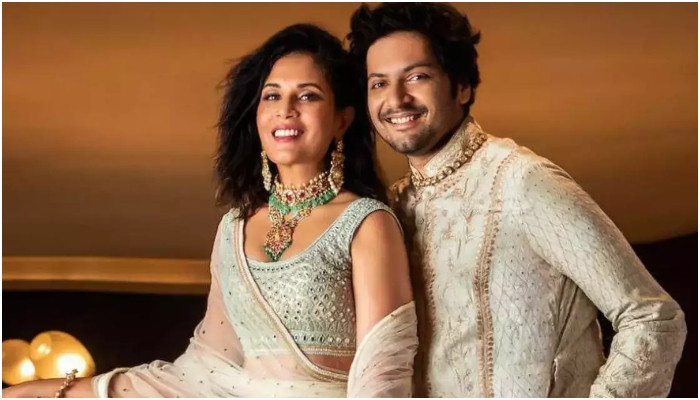 Entertainment
Bollywood actor Ali Fazal and Richa Chadha's wedding date has been revealed
The wedding date of actor Ali Fazal, who played the role of Guddu in India's famous web series 'Mirzapur', and actress Richa Chadha has been revealed.
According to Indian media, after living together for more than 10 years, Ali Fazal and Richa Chadha will finally tie the knot next month.

Both the actors were going to tie the knot in 2020, but due to the Corona epidemic, their wedding was postponed.
However, now the Indian media claims that the wedding of the two actors will be held on October 6 and the reception will be held on October 7 in Mumbai.
It should be noted that Ali Fazal and Richa Chadha's wedding date has not been officially announced so far.
Last month, when the Indian media asked Richa about the marriage, he said, "Whenever we think of getting married, Corona comes. In 2020, we had also booked a place for the wedding, but unfortunately, due to the lockdown, The whole plan had failed'.