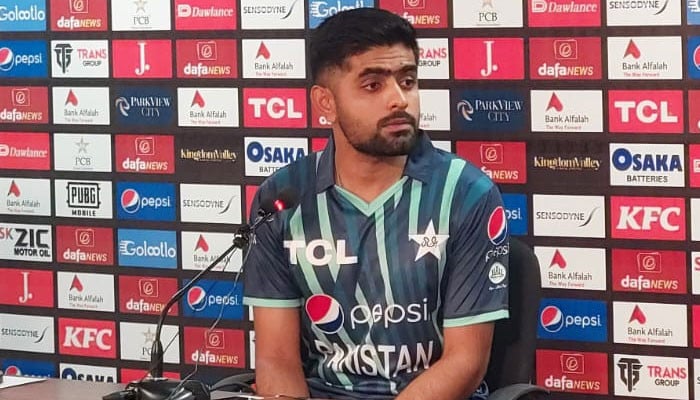 Sports
Babar Azam responds to Aqib Javed's criticism regarding run rate
Pakistan cricket team captain Babar Azam responded to former cricketer Aqib Javed's criticism.
While giving a press conference in Karachi, Babar Azam said that Aqib Javed said that he did not hear about my run rate, but he should think that he has also been a cricketer.
He said that everyone has their own opinion, we neither listen to them nor bring in outside things.
He said that cricketers must talk but as a player you go through all these things how difficult it is and how much responsibility and pressure there is.
Babar Azam said that there should not be a personal attack, I am talking about the whole team, we do not care who is doing what?
It should be noted that recently, Aqib Javed said regarding Muhammad Rizwan and Babar Azam that the openers of the T20 team are not going to win any tournament for Pakistan, I do not understand how we can play the kind of cricket we are playing. Will come out.
He said that our openers are number one number two T20 batsmen but they are not going to win any tournament, what should they do, there is an opener among them who needs a run rate of 8 when he starts the innings. They happen to play 15 overs and leave with a run rate of 17.