Lahore: Famous singer of Pakistan music industry, Aima Baig, attacked those selling concert tickets in her name.
The singer expressed her anger on her Instagram story and told her fans that she had refused to perform in the concert due to non-payment of dues by the management of the ongoing concert in Lahore.
Aima Baig wrote that she was disappointed to learn that tickets to the event were being sold in her name despite her refusal to attend the concert.
The singer said that by selling tickets in my name, my fans are being misled and money is being earned. Aima Baig said that fans are sending pictures of tickets on message expressing their disappointment.
The singer said that she is extremely disappointed by this unprofessional behavior as it is causing anger from her fans.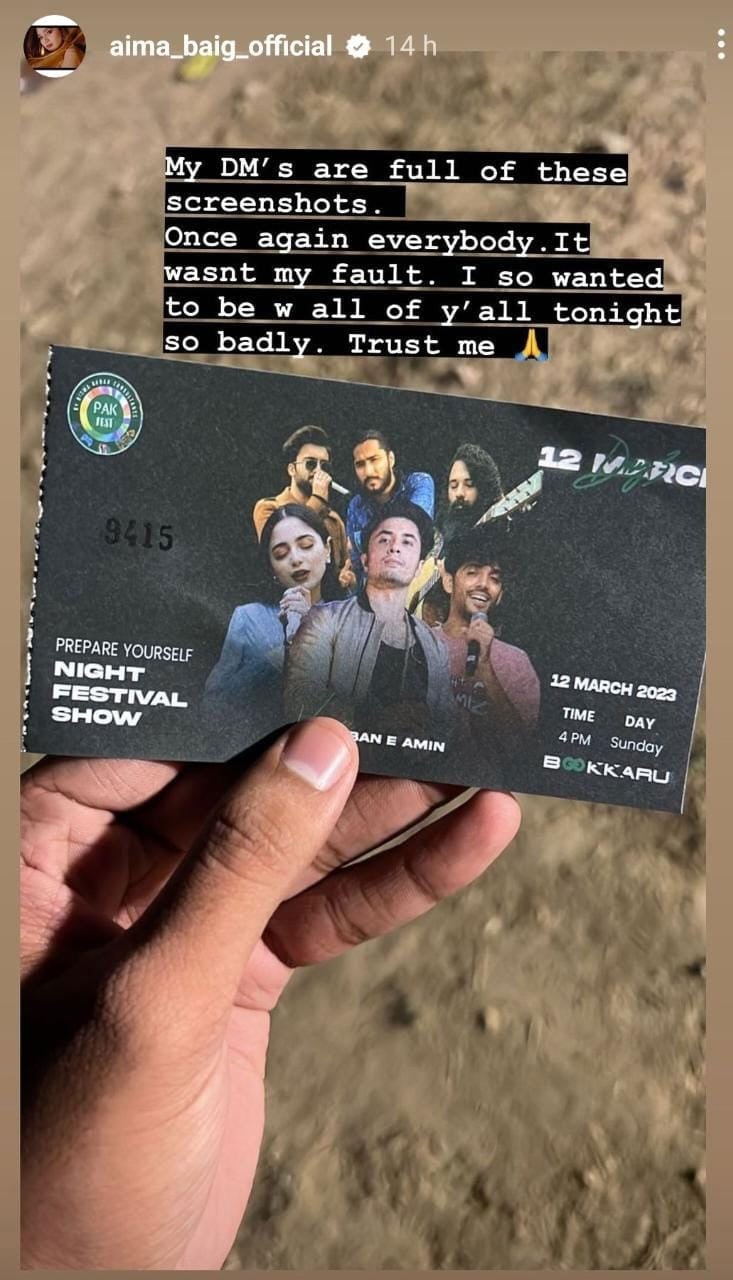 The singer has demanded the management of the Lahore concert to review the situation and take necessary steps and stop the sale of tickets in her name.
It should be remembered that earlier concert tickets have been sold in the name of singer and actress Fiza Ali.