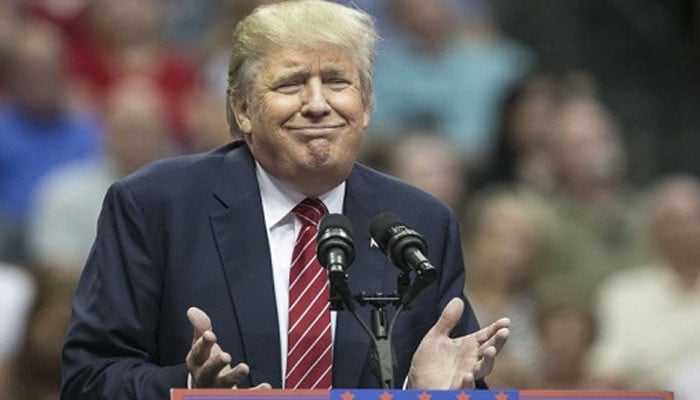 World
An investigation into the disappearance of gifts from the closet of former US President Donald Trump has begun
An investigation was started against the former US President Donald Trump for the disappearance of gifts from the closet.

According to American media, dozens of gifts given to Donald Trump and his family by foreign leaders could not be traced.
In this regard, a committee of the House of Representatives has asked for help from the National Archives, which stores presidential gifts, and congressional investigators have begun searching for these gifts.
According to reports, the Abdulaziz Al-Saud award given to Trump by King Salman of Saudi Arabia is also missing.
Former President Trump was given a valuable gift of golf equipment by Japanese Prime Minister Shinzo Abe.
Russian President Putin gifted the 2018 World Cup football to Donald Trump, the Egyptian President also gifted Donald Trump a golden statue of an ancient Egyptian god, and the President of El Salvador presented Donald Trump with a large painting of his. I gave
A rare autographed photograph of Queen Elizabeth II, Mahatma Gandhi Kamjamsa, Afghan Dari, crystal ball and clothes donated by Oman are also unaccounted for from the Tosha Khana.
The value of these gifts given to former President Trump was more than 50 thousand dollars. Now efforts are being made to find out whether Donald Trump deposited the gifts in the box or took them with him.
Former President Donald Trump is also facing an investigation into allegations of negligence over the classified document issue.
During its operation, the FBI has recovered several important documents related to China and Iran from the former president's Mar-a-Lago residence.