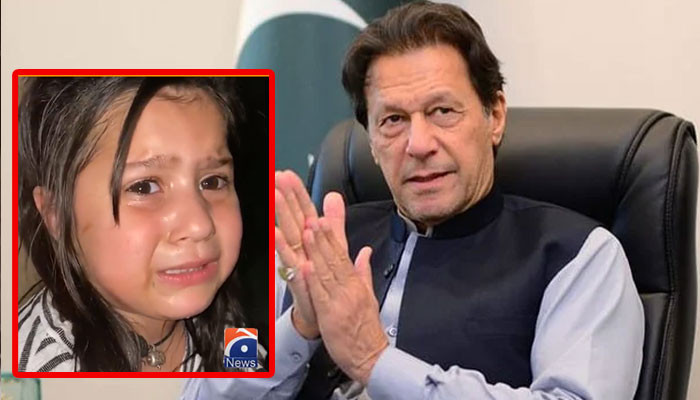 Pakistan
'Allah Taala don't do anything to my Imran Khan', the little girl is depressed after hearing the news of the attack
During the long march in Gujranwala, one person was killed while 13 people, including Imran Khan and Faisal Javed, were injured in firing on the container of Chairman PTI.
Senator Faisal Javed is also among the injured, besides Hamid Nasir Chatta's son Ahmed Chatta and Chaudhry Muhammad Yusuf are also injured. It is being told that Ahmed Chatta's condition is critical.
While political leaders are condemning this incident, a video is going viral on social media in which a little girl became depressed after hearing the news of the attack on Imran Khan.
In the video, it can be seen that the girl is crying and telling her mother that 'someone has shot my Imran Khan, may Allah Almighty not do anything to my Imran Khan'.