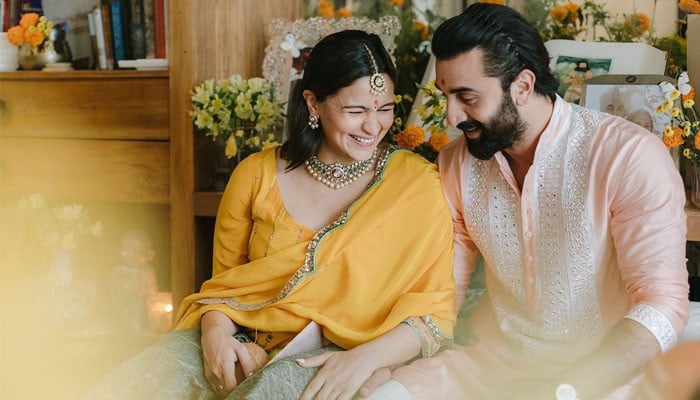 A daughter has been born to the famous couple of Bollywood Alia Bhatt and Ranbir Kapoor.
On Sunday morning, Indian media reports said that the actress has been admitted to the hospital for delivery, while some time ago, Alia announced the birth of her daughter herself on Instagram.
Alia Bhatt shared a card in her post that read 'The best news of our life has arrived'.
The actress said that 'now we have become parents, our daughter has come to us'.
On Alia Bhatt's Instagram post, the famous artists of the Bollywood industry congratulated her, while the fans also continued to express good wishes.
It should be noted that Alia Bhatt had announced the expected arrival of the child in June this year.
It should be noted that Alia and Ranbir tied the knot in April this year.