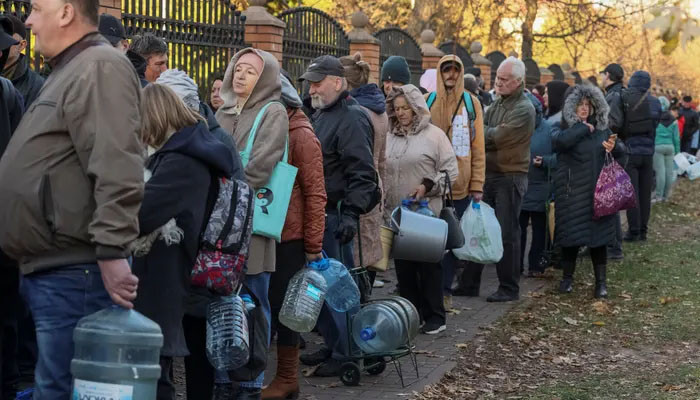 World
After the Russian attacks, the infrastructure of Kyiv was destroyed, the water lines of the citizens
After the Russian attacks on Ukraine, the infrastructure of the capital city of Kyiv was destroyed, causing a severe water shortage in the city.
According to foreign media, missiles were launched by Russia on other cities, including the capital city of Kiev, due to which the power supply in Kyiv was also suspended.
The mayor said that 40 percent of the citizens are deprived of water and more than 270,000 houses do not have electricity.
The administration says that the water supply in Kyiv has been suspended after the Russian attacks, after which the citizens are forced to install lines outside the water pumping stations to get water.
On the other hand, Russia has maintained that the missile attacks were aimed at targeting Ukraine's military control and power systems, which it succeeded in.
In addition, in the latest statement of the mayor of Kyiv, it is said that the electricity and water supply has been restored in the capital city of Kyiv.