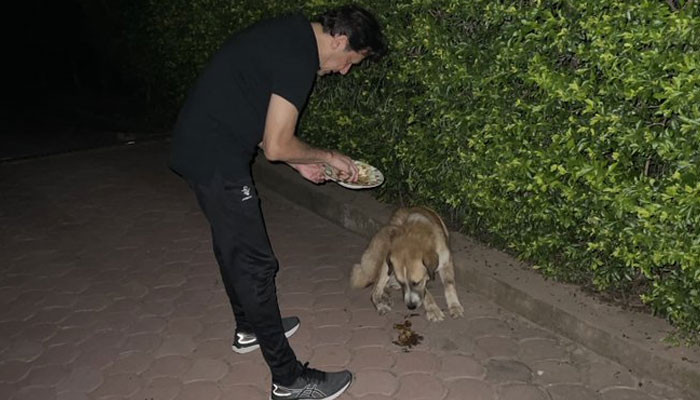 Pakistan
After the arrest warrant was issued, Shibli shared a picture of Imran Khan feeding a dog
After the news of former Prime Minister Imran Khan's departure from Bani Gala, his acting Chief of Staff Senator Shibli Faraz has reacted.
After the arrest warrant of Imran Khan was issued, news came out that the Islamabad police had gone to Bani Gala to arrest him, while sources said that Imran Khan had gone to an unknown location from Bani Gala.
However, now Imran Khan's Acting Chief of Staff Shibli Faraz has posted a picture of his presence in his house.
Shibli Faraz posted a picture of Imran Khan feeding the dog and wrote that Imran Khan is currently feeding the dog.