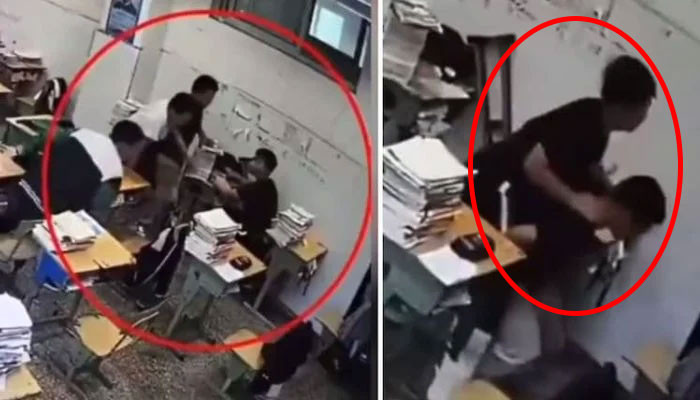 Amazing
A supreme example of friendship, the boy called Khumi Dost on his shoulder during the earthquake
Finding a true and sincere friend in life is no less than a blessing, often the best examples of friendship come before us, the best example of one true friendship is seen in a positive video on social media these days.
In a video on social media, a student was seen, Sir
You see, as soon as the earthquake hits, all the kids in the class leave the class for their son, but in the front seat, apparently, the injured friend sits on their shoulder and carries them out of the house.
It is not clear if the video is from the video but it was uploaded by social media users
A user wrote that a true friend who stands by him in trouble.