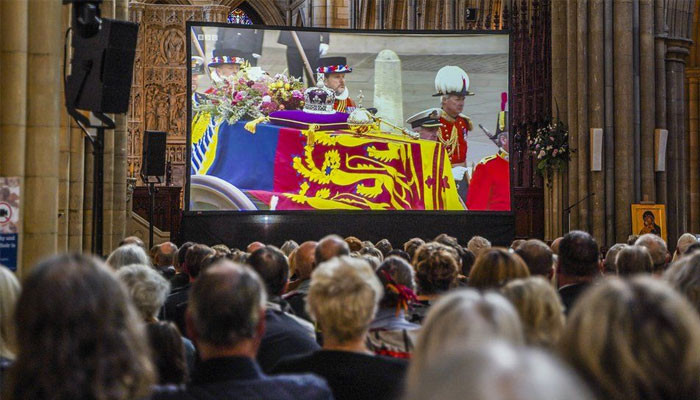 World
A "royal ban" has been imposed on the broadcaster of the funeral scenes of the Queen of Great Britain
Buckingham Palace has imposed a "royal embargo" on the broadcaster for recording the Queen's funeral.

According to British media reports, TV channels were allowed to broadcast the funeral rites of the late British Queen Elizabeth II under an agreement by the royal palace, but now the royal palace has decided to rebroadcast some parts of the funeral rites. But it has been banned forever.
The Queen's funeral was watched by over 4 billion people on their TV screens, with the Royal Family paying tribute and expressing their emotional attachment to the Queen. However, now the broadcaster has been banned forever from broadcasting some of the emotional scenes from the historical moments of his last rites.
The Queen of Great Britain had prepared the entire plan for her funeral under her own supervision and she wanted the British people to mourn her after her death and in this regard millions of people lined up outside the palace for hours to see her last. I was standing.
The funeral and burial of the queen was a very painful occasion for the royal family and their close relatives and it was also a time for them to mourn the queen. were aired via V, which are considered to be very private moments.
Under an agreement with TV companies, Buckingham Palace has now permanently banned the broadcasting of some emotional scenes of the royal family from the recording of the funeral of the British Queen.