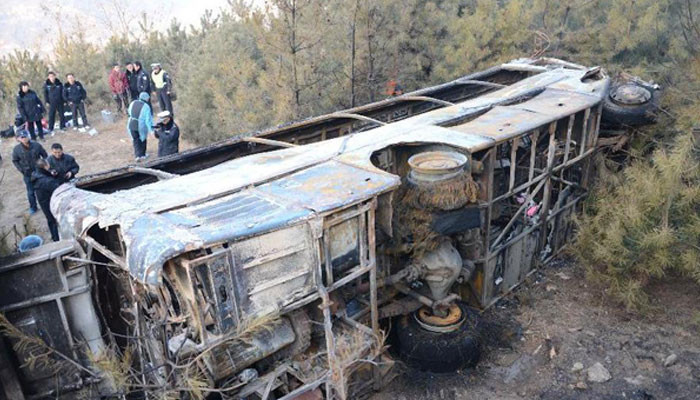 World
A passenger bus overturned in southwestern China, killing 27 people and injuring 20
A passenger bus overturned in southwestern China, killing 27 people and injuring 20 others.
According to foreign media reports, the accident occurred on a highway in the mountainous area of ​​Guzhu province on Sunday when a passenger bus was carrying 47 people.
Immediately after the accident, rescue teams reached the scene and 20 people were shifted to the hospital with injuries. According to rescue officials, 27 people died in the accident.
According to the authorities, the cause of the accident has not been revealed yet, but the investigation is ongoing.
On the other hand, Chinese social media users have questioned why the passenger bus was traveling on the highway early in the morning when many roads in the province have been closed for normal traffic due to Corona.